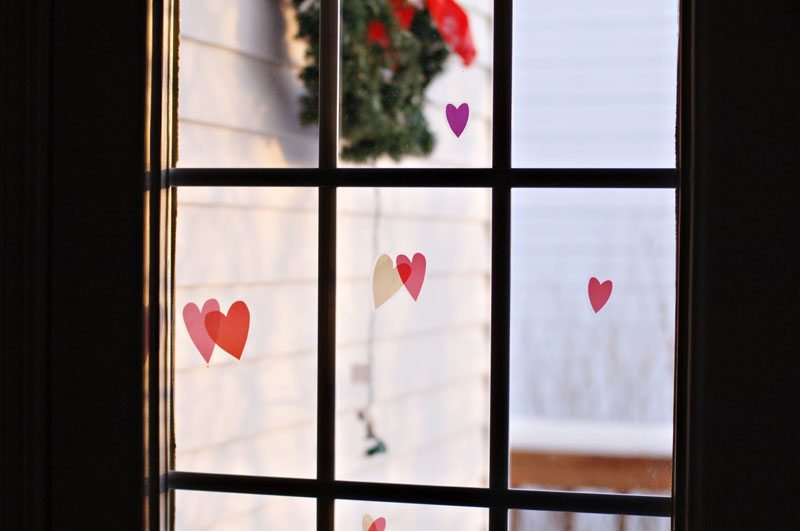 Within the scope of one window I can choose to celebrate Christmas or Valetine's Day! Nice, huh? Definitely classy.
When it's warmish outside I like walking Livia to school. Getting the blood pumping before academic learning is a good thing I hear.
I do not like the return walk home when Nebraska continually and deliberately blows cold wind at my ears. My poor ears are the reason I sometimes do an awkward loping run between the corner and home. Also quite classy.
In 2nd grade I remember having a crush on a classmate. What I did not have what the gumption to say so. Oh my poor daughter! She has plenty of gumption, God help us all.
My husband organized and cleaned the kitchen nook last night, that conspicuous corner where crafts, random small toys and paperwork go to die. I love him all the more for his organizational skills and the way he applies them on my behalf. (You are awesome, Jeremy Tredway.)
It's February. Know what that means? Spring is just around the corner. Hang in there, fellow Nebraskans—we've got this.