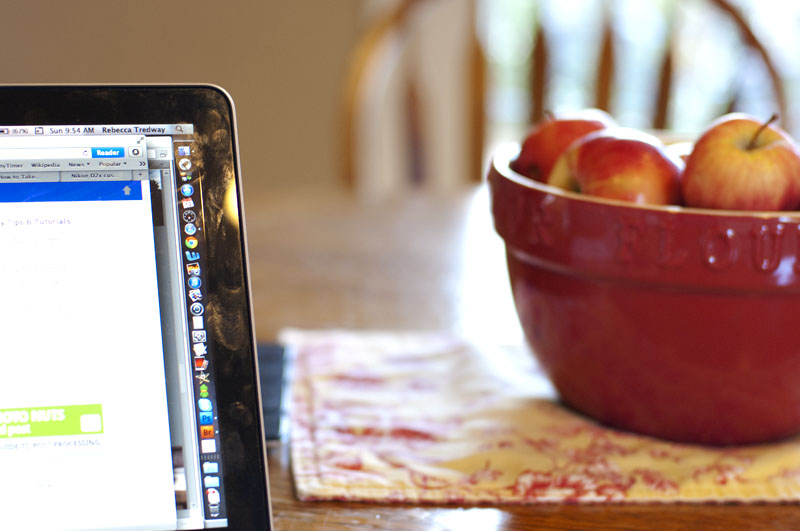 I chose to ignore my Facebook account last week. Some of you think this is dumb and unnecessary while others of you think social media is of the devil. So let's just say there is a wide variety of opinions on the matter.
I read my Facebook newsfeed quite faithfully because it connects me to people. I love to know what's going on in my friends' lives and I find it completely fascinating. In some ways it grounds me and also equips me for real life connections. All good there. But I am also too easily influenced by everyone else's thoughts. When a friend posts a link to a great article, I really want to read it. It sits in my brain as being a matter of utmost importance and I end up adopting the battles other people find significant. My brain started getting tired. My filter that separates "what you find important" from "what I find important" is a very flexible one. This serves me well in real life (as an ESFJ) and I will be a great listening ear and fight in your corner when you need me to. But just because someone posts an interesting thought or article doesn't mean they need me. And sometimes I need a break from all the influences.
During my week off of Facebook and Instagram and People.com and the like—don't laugh, or do; yes, do—I had less to do online and definitely felt the grip of What's happening? lessen in my mind. I had to make sure to text and email friends privately to keep up with them rather than feel connected by reading their statuses. I didn't read about Miley Cyrus for one straight week (hot diggity dog, what a relief!). I spent a lot of time working on photography, which is the way it should be during my busiest season.
Will I change my online reading habits in the future? I'm hemming and hawing on deciding anything. One one hand the addictive need I have to get on Facebook—and trust me, it is addictive—is not something I want to invite back into my life. On the other hand, I've missed keeping up on your lives. My guess is that I will struggle to figure out a helpful, life-affirming balance for myself. What I do know is that taking a break every so often is a beneficial choice for me.