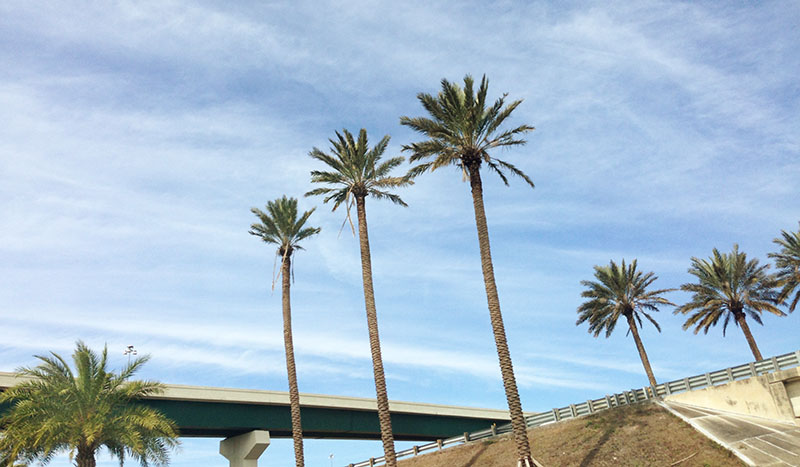 The Beach
Like I mentioned in the last post, I crave the beach. There were many moments in the planning of this vacation where I questioned the logistics of hitting up a beach and Universal Studios in one fell swoop. But considering the relative nearness of Orlando to not one body of water, but two, well… it seemed the right time to push on and make plans for a little beachside R&R. I should add here that planning a very REBECCA type of vacation felt selfish a lot of the time. However, my closest friends encouraged me to do what I wanted to do—and I'm so glad for their insights here.
I chose the Gulf side of Florida for a few reasons. The biggest was that I wanted to watch the sun set over the water. We Treds are not normally awake for sunrises, which ruled out the Atlantic side. Also, I can't recall visiting the Gulf in a very long time. From there I tried to figure out which beaches were closest to Orlando, which ones were easiest to access for a family from Nebraska. And after that, I was simply searching for affordable housing for a few days. AirBnb was the clear winner in finding a place for the three of us to sleep, and I quickly settled on Matthew's sweet little condo on Belleair Beach because it looked straight out onto the weather. No roads were between us and the beach. Just the water and sky right outside the back door. GLORIOUS.
As we drove over the Belleair Causeway Bridge I teared up getting my first view of the ocean. What I didn't expect was how excited Livia was too! As soon as we reached the condo she was off and running for the beach. In the end, she spent hours and hours combing the beach for shells. I would look up from my book and see her conversing with an older woman about shell patterns or simply laying on the crushed-shell sands and letting the waves lap over her feet. She felt as drawn to the water as I did.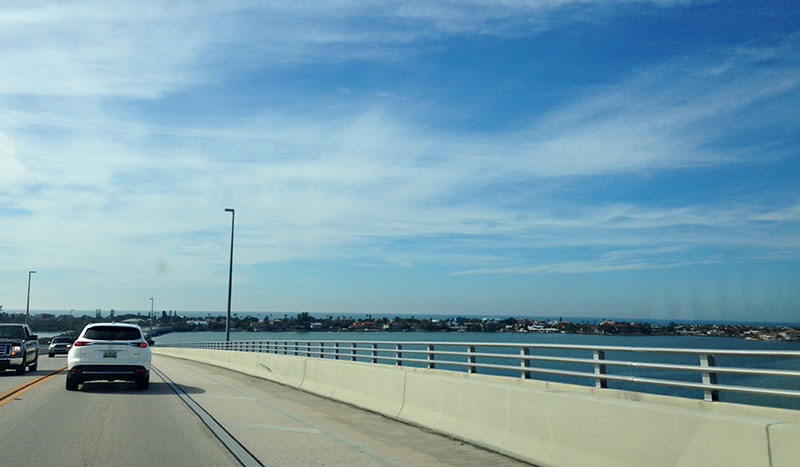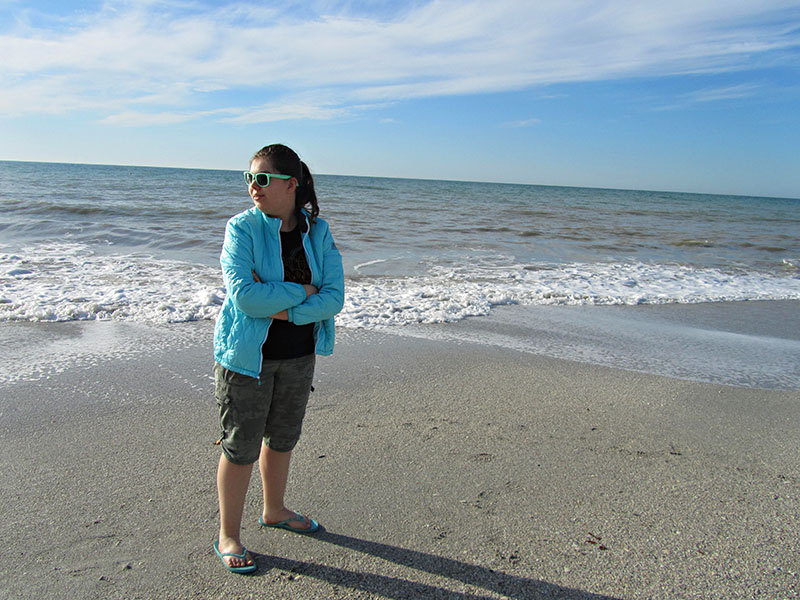 We had very limited time at the beach condo, but we made the most of the it. The first day we picked up coffee and chocolate croissants from a little French bakery in Indian Rocks Beach, explored that stretch of beach, and then drove up and around Clearwater Beach. The white sands are at Clearwater. By 10:00am that day the beach was starting to fill up. I would always situate myself facing the water, but it was clear that true sun-lovers knew to position their chairs for the most equal sunbathing experience possible. What I love about public beaches is that every type of human being is represented there. It is nothing like opening up a People magazine or watching an episode of The Bachelor. Nope. A little cellulite turns out to be no big deal whatsoever on the beach. I love that. Besides enjoying seashells and ocean sounds, we also ate as much seafood as our bellies could hold. Shrimp plain, fried, and in pasta. Fish sandwiches. Seafood chowders. Everything was fair game. It was amazing.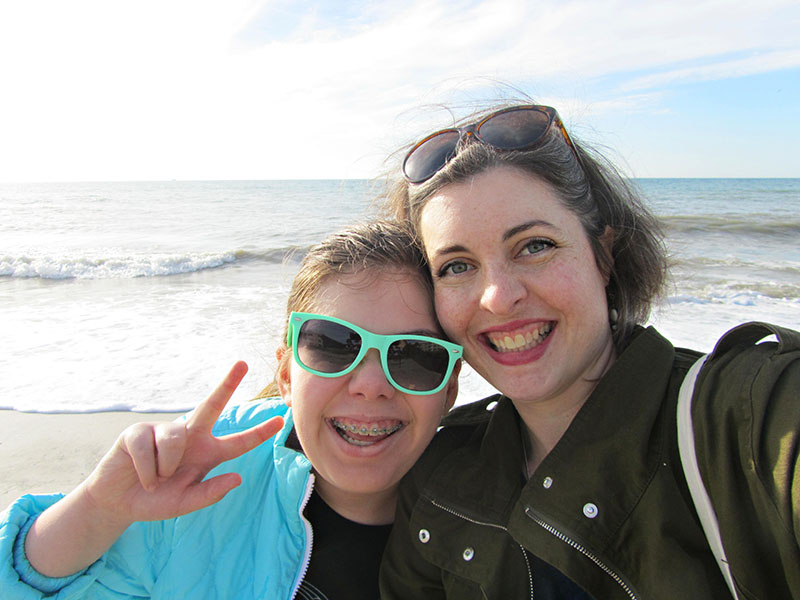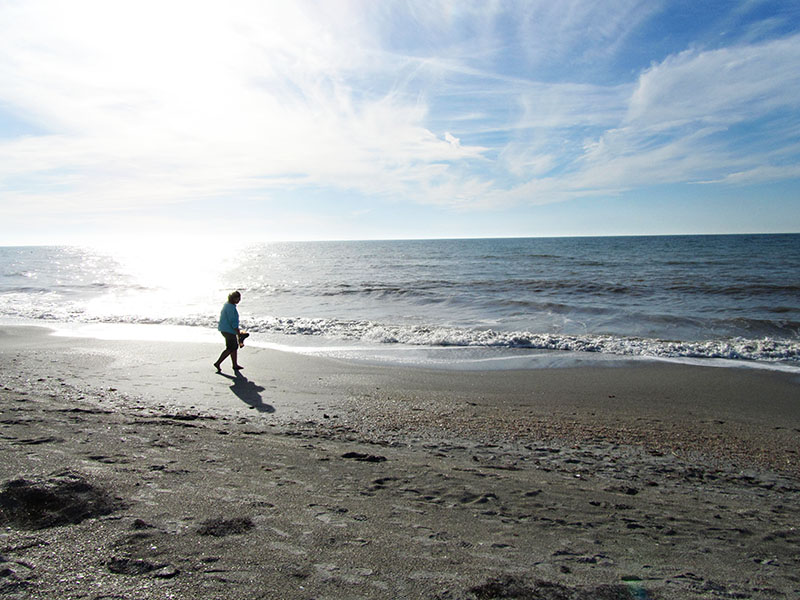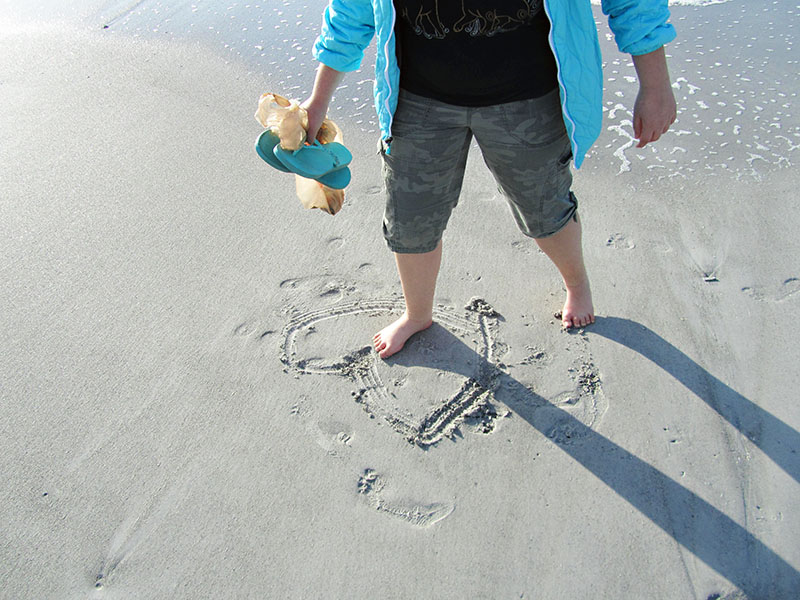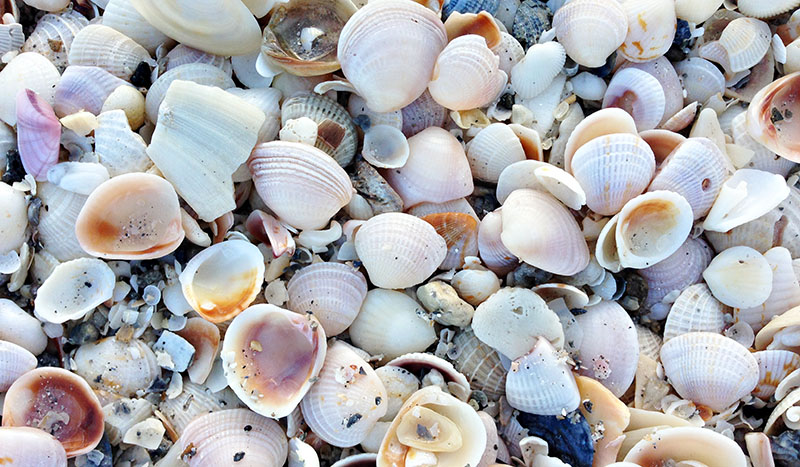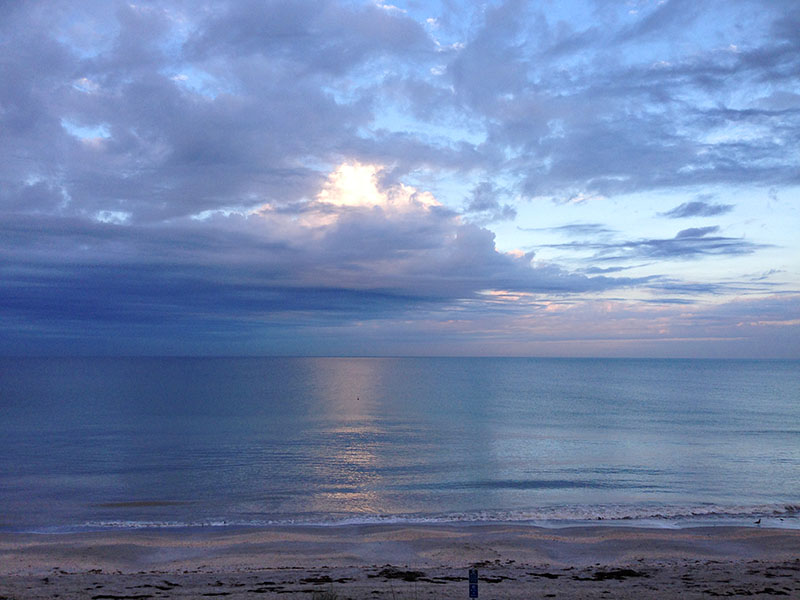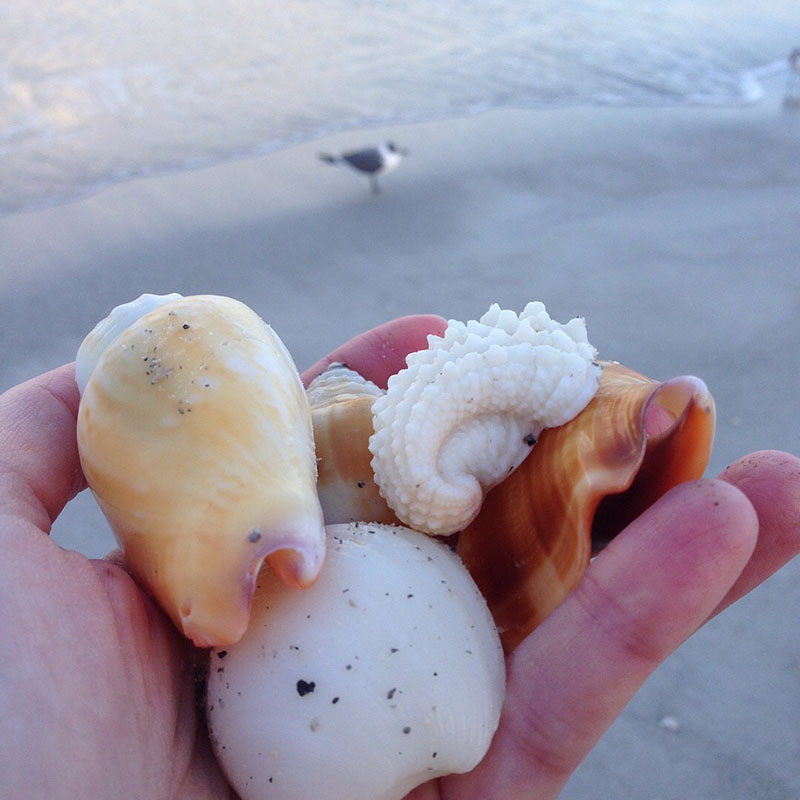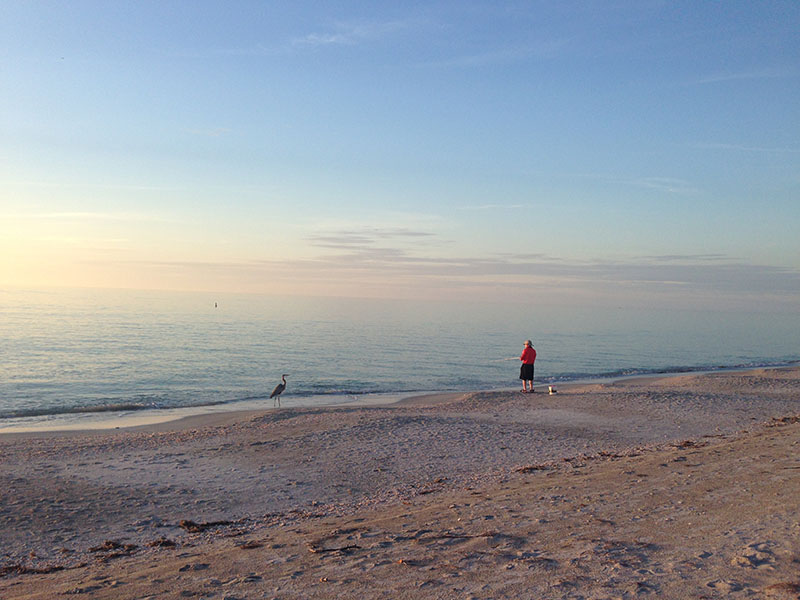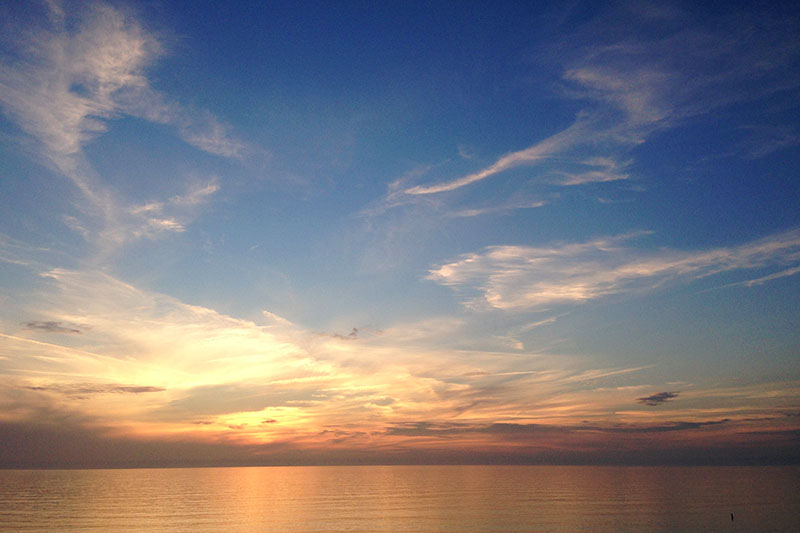 Universal Studios
Though it was hard to drive inland and leave the ocean behind me, I'm glad we had Vacation Part 2 to look forward to with eager anticipation. The second half of our week in Florida was focused on The Wizarding World of Harry Potter at Universal Studios. I was student teaching my last semester of college when the Harry Potter book series was gaining popularity. Overwhelmed by my student and teaching responsibilities, I made it through part of Book 2 before setting them aside for many years. When it came time to read it again, I asked Jeremy to order me the entire series—and then I consumed it and cried when it was all over. Since then I've eagerly waited for the day we could visit Harry Potter World, and that day was last week.
My friend Jess hooked me up with her favorite travel agent—–Jennifer Van Hill of Key to the World Travel—and I'm so grateful for Jennifer's help. She is the Queen of Orlando Travel and handled the details of our time at Universal Studios. We dropped off our rental car at the airport and took an Uber to Loew's Royal Pacific Resort. The rest was planned out by Jennifer. And it was superb.
We stayed "on property" at Universal due to our experience at Disneyland four years ago with our friends the Bradleys. Staying on resort grounds usually means you get specific perks—and also close proximity to the fun—so that seemed easiest for my family's needs. The huge perk at Universal is that you get an Express Pass with your room key. Basically, you get to wait in the fast line and thus fly past all the others in the, uh, slow line. It's awesome. Your room key also earns you an extra hour of park time (it changes, but this month the extra hour was in Hogwarts) and that, too, is awesome if you're a big HP fan. The Royal Pacific hotel was pretty darn fantastic. It felt luxurious. The pool and hot tub were just beautiful. The restaurants there created delicious meals, and the concierges knew—and were excited about—everything at Universal. The front desk gave us Hawaiian leis as we checked in, and that was a fun, unanticipated details that reminded me how I originally wanted to celebrate my 40th in Hawaii, but here we were in Florida, getting the sweet Hawaiian treatment. My favorite thing about the hotel were the water taxis that took us to the central part of "CityWalk," the restaurant and shopping district at the opening gates of Universal's theme parks. There's something delightfully relaxing about taking a boat between your hotel and what will be a very busy day on your feet at the parks.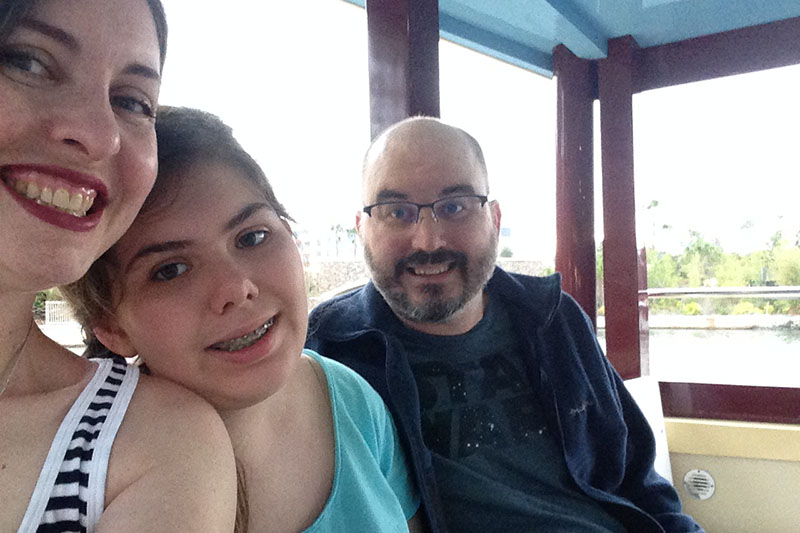 I'll close up this description of Universal with some park tips:
– It's helpful to do some number-crunching to see if staying on-property is worth it for your family.
– Jennifer gave us lanyards for our room keys and park keys. So helpful. At check-in's you simply scan your lanyard. Also, anything purchased in the parks can be sent to the front of the park for easy pickup at the end of the day… or, if you have a room key, charged to your room and then sent BACK to your room. Yes yes yes. Loved that feature.
– The Chocolate Emporium is a giant restaurant with food and desserts in CityWalk. The wait staff dresses up in steampunk costume. You can go straight up to the bar and order dessert there without waiting in line. We recommend this place 100%.
– Why yes, I did tear up when entering the Hogwarts area. It was amazing.
– Butterbeer is served cold, warm, and frozen. We tried the first two and if I wasn't a type 1 diabetic I'd have scorned water and only consumed warm butterbeer while there. Happiness in a cup (not a pint, only a little disappointing).
– Buy an interactive wand for your kid. It's pretty magical.
– Ollivander's shop was awesome.
– If your kid isn't big enough for rides or simply doesn't like them, utilize the Child Swap rooms. This feature is just The Best. You wait in line as a family and one parent jumps on a ride while the family waits in the Child Swap room. Jump off the ride, swap with your partner, and with no waiting the other parent gets to ride. Note: a child has to be age 14 to wait alone. Not 13 and three-quarters. I mean, she's almost completely and totally and truly 14, but she's also very honest and I'm 100% sure she wouldn't have fudged the truth. (Can you tell one Tredway wasn't enamored with roller coasters? Oh well.)
– Diagon Alley was simply fantastic. Definitely look for Knockturn Alley—which is kinda creepy, very dark, and literally cool temperature-wise.
– The candy we bought in Diagon Alley was super lame. Resist the urge to buy some (a la all the Hogwarts students) and spend your money on more butterbeer.
– LOCKER USAGE. There's all sorts of misinformation about Universal lockers online. Seriously, it's not that big of a deal. Bring a smallish backpack if you want, and on the big rides just know you'll need to utilize a **free** locker of the duration of the ride. Send one person into the locker room, and go straight for a computer screen. Follow touchscreen instructions and use the locker they give you. Easy peasy. Note: you need fingers for this task.
– Hogwarts is in one park; Diagon Alley is in the other. You need a park-to-park pass to go back and forth, which you can do via the Hogwarts Express. Take the train both directions as the ride is slightly different each time.
– The rest of the Universal Studios is a blast as well. Our favorite family ride was definitely Race Through New York Starring Jimmy Fallon.
– Expect personality glitches when your family does theme parks altogether. Tears, frustration, achy feet, selfish attitudes—they will all arise. Take deep breaths and be prepared to issue lots of grace.
– It is worth saving up your pennies to make memories on a family vacation like this one. Sure, Universal Studios is not for everyone, but it was pretty magical for my family and I don't think we'll ever regret going. We're not big vacation people, but this was one for the memory books. I'm glad we did it.