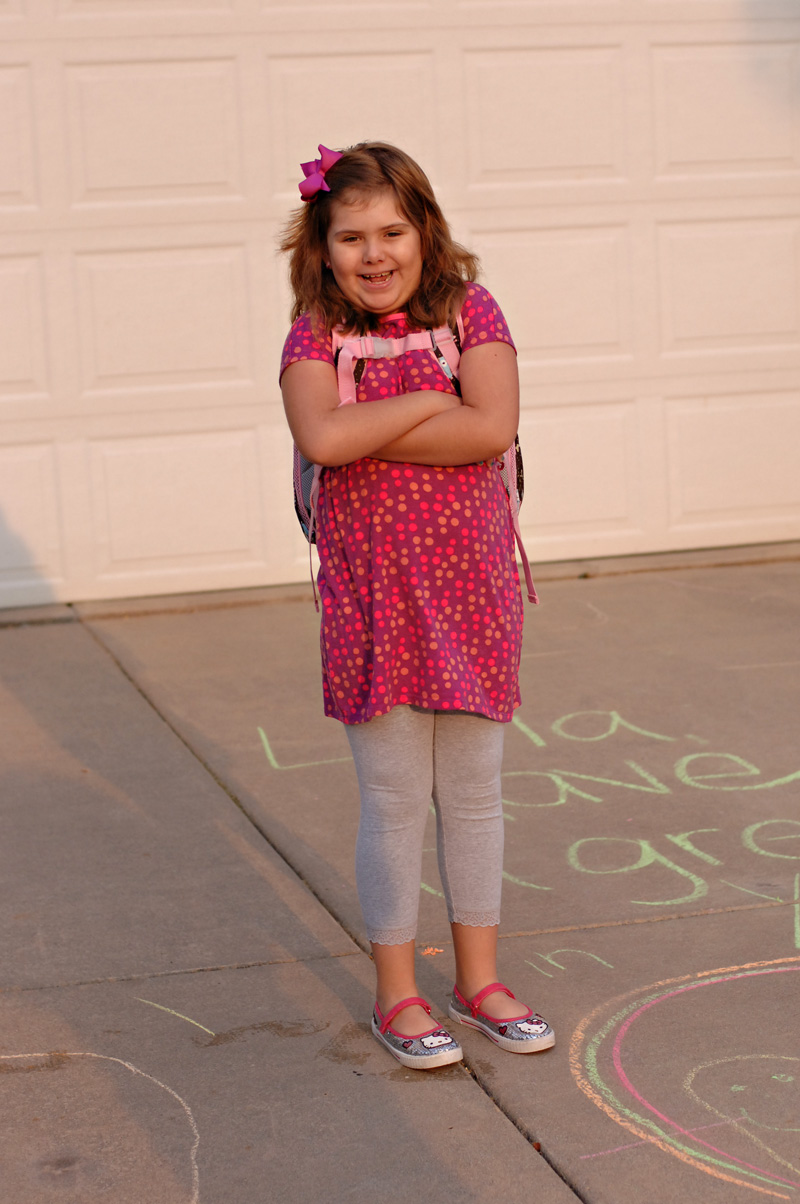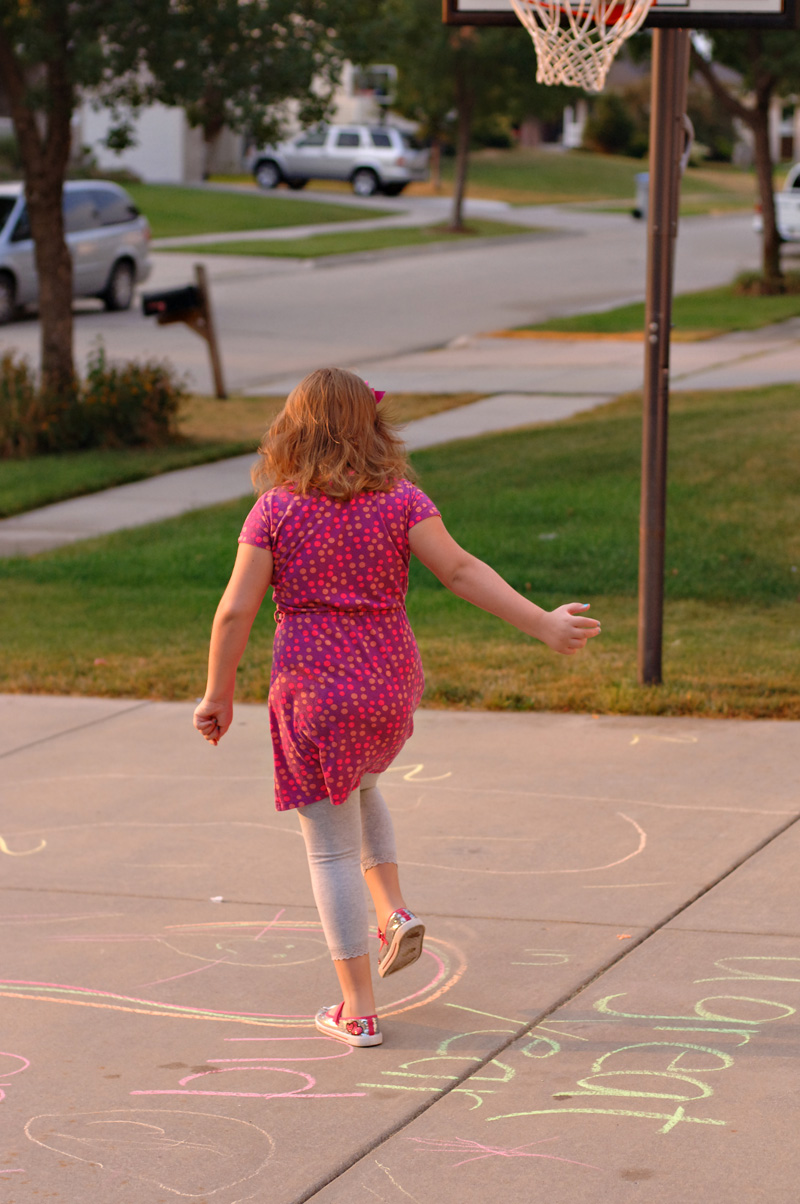 And she's off to a year of new things! New school, new teacher, new friends. New backpack.
Same little heart that we pray is ready to learn this morning. Same awesome sidewalk drawings by the Moreheads who now drive across town to cheer Livia on.
Go, Liv, go! Second grade is going to be a great year!