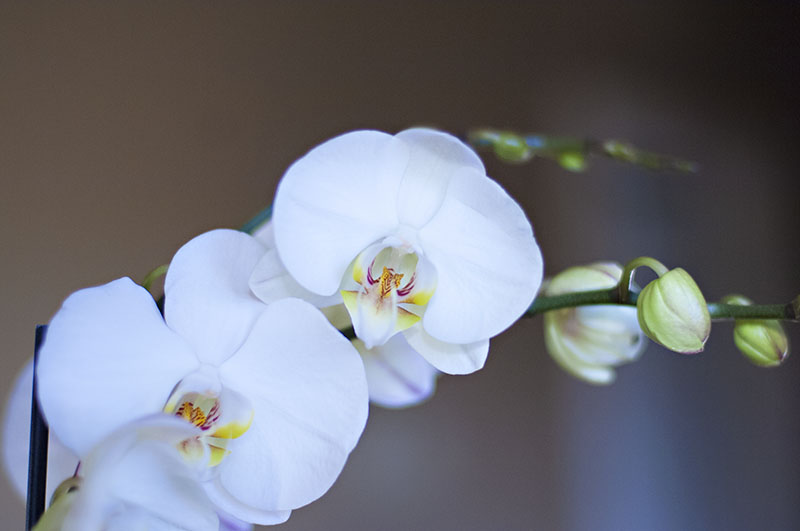 Can anyone else feel how important it is to stop and see beauty right now? It's been a long political season and I don't feel like engaging anymore. The news seems overwhelming this week with Oakland's warehouse fire and other hard stories. Friends are struggling with surgeries and hard relationships, their children's hardships and financial needs. That's not all mine to handle, though my heart tries to tell me it is—oh the negatives of being empathetic, right? However… at some point in my day my fellow DPPers are forcing me to move slowly, to see beauty, to capture it, label it, hashtag it and share it with world. There is beauty to be found. And we're doing it! We're finding the gracious moments God's given us, the blessings beyond all counting, all right here in the midst of the ugliness and hardness of life.
The bright white clouds in their furrows against a rich blue December sky. God's sweet gift to my afternoon middle school pickup. White orchids on my dining room table. Elegant and extraordinary, they send birthday love from my family.
Lord, open my eyes that I may see this amazing world. Open my heart and remind me that You control it all. Amen.