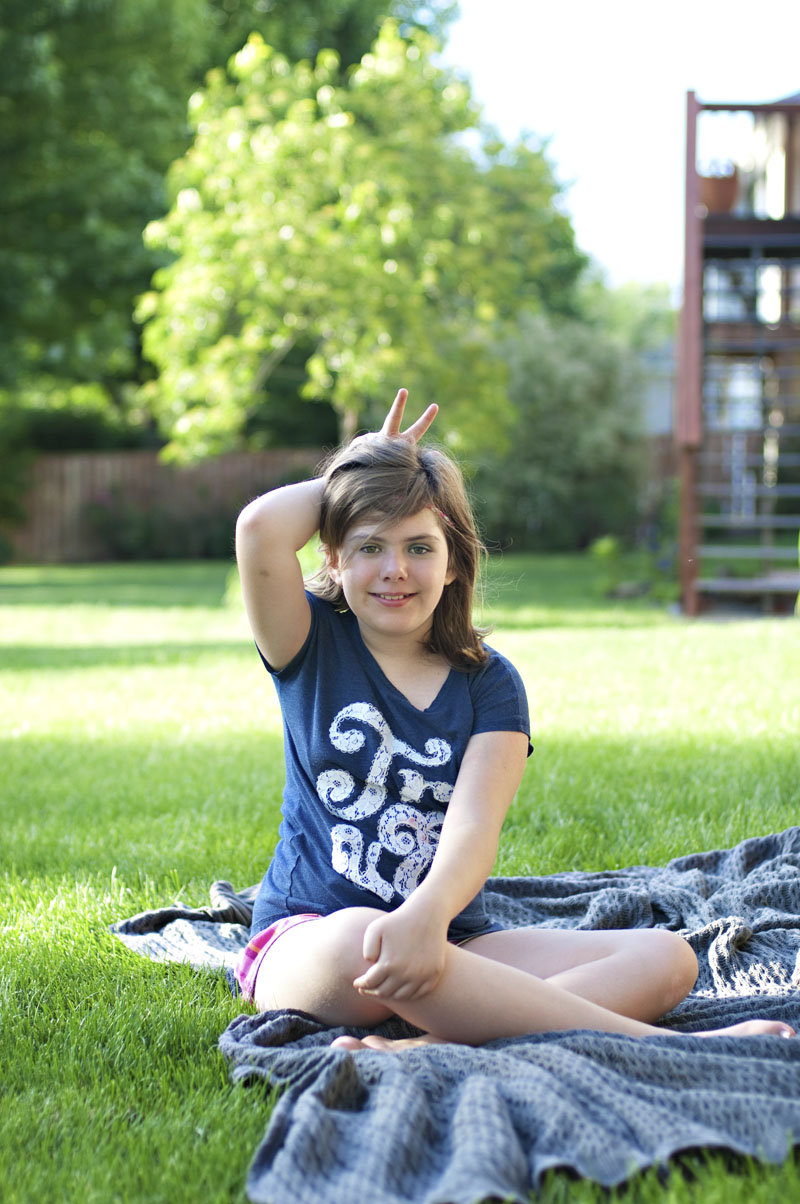 One thing I love about photography is how it can reveal so much about a specific moment in time. You'll notice that photographers often resort to what seems like cheesy cliches to describe photography and time, but honestly, there's great truth to what we're trying to express!
This image charms me for many reason. I'm finding that age ten, for my child, is truly an in-between age. She's not a babe any longer but she's not a teenager yet either. She's ten. She's looking to the future and growing up (note the incredible growth from this past year and, yes, the eye makeup in this shot) and yet still a kid at heart (self-imposed bunny ears, anyone?). Look closely and you'll find something that gives away 2014 as well; Livia's got a rainbow loom necklace stretched across her forehead as a headband of sorts. If you've got an older girl in 2014 then you've experienced the insane popularity of the rainbow loom.
Age ten is so much fun. It has Jeremy and I feeling kind of in-between as well. We remember well the baby cheeks and toddler babbles of the past and we look forward to seeing who Livia will become as she grows up. We're not in a hurry these days, rather we're loving our girl, in all her bunny-eared glory, at age ten.