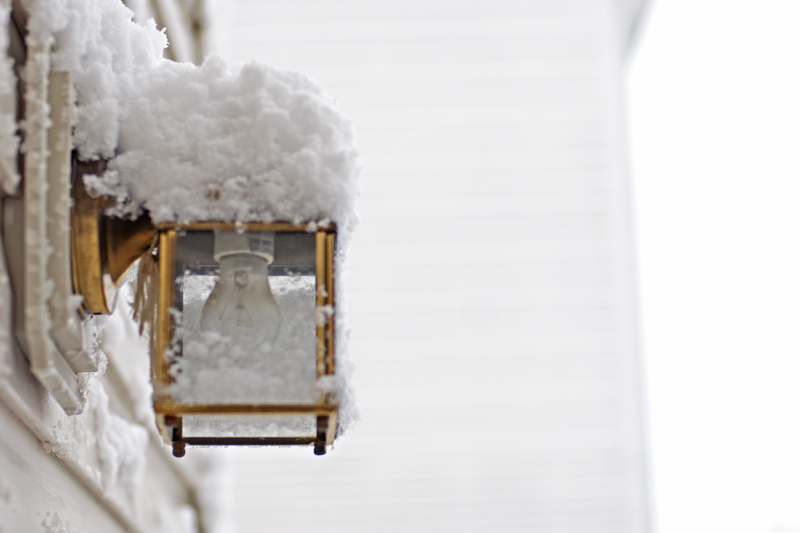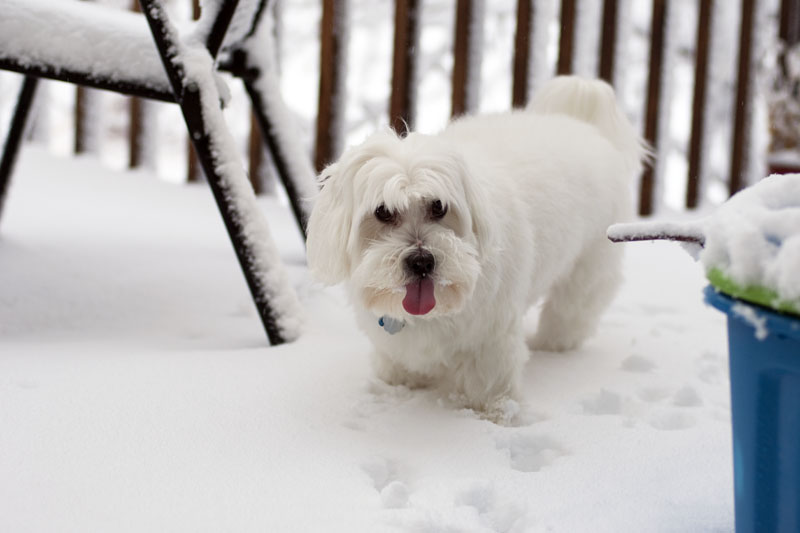 No one looks smart with their tongue hanging outside their mouth. Oddly enough, this little thing grazed the back deck like a cow. Mmmmm, fresh snow!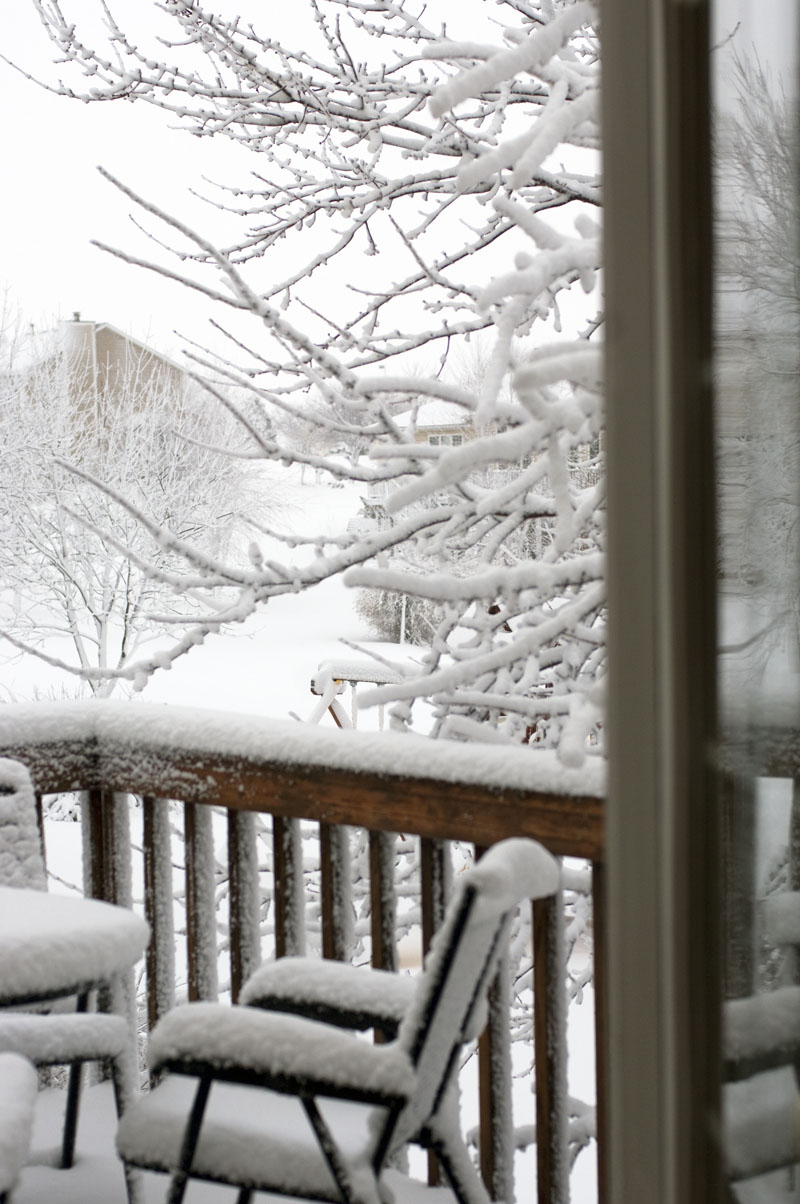 The snow is absolutely beautiful. And I am more than happy to observe it from the inside of our warm, cozy house. Our front and back windows make it seem like God took some sort of sprayer and went nuts with it last night; from the west and the east, our house has been plastered with white. Under the patio covering even, the chairs and fire pit have become wintery versions of their chipper summer selves.
Today we are content to stay safe indoors and have delightful plans of reading books and perhaps making cookies. Jeremy, however, walked down the hall to the office and logged in per his usual routine. We'll share some cookies with him.