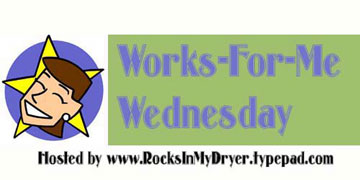 Though I am definitely not the genius behind freezer meals (the true genius would be hard to pinpoint anyway), I am extremely thankful that this tactic works for me as I enjoy cooking only when I'm in the mood, which is most certainly not every day at 5:00pm.
Within my circle of girlfriends, the first freezer meal session came by way of The Occasional Cook, a how-to by Cyndy Salzmann. Salzmann's book is really helpful; it contains recipes and teaches you how to go about preparing and freezing meals. My good friend Carrie ran with these ideas and, at the last cooking day, saw eight women (and two husbands) in her kitchen/dining room darting around like mad and preparing 30+ different meals for our freezers. Suffice to say that I wouldn't engage in this process without the genius and hardworking spirit of Carrie. She does almost all the meal-planning and grocery shopping, then enlists the other ladies' help to do things like browning ground beef, cooking pasta and deboning loads and loads of chicken. On cooking day we all gather together, pair off in twos and begin assembling meals. By the end of four hours (the process used to take 12 or so hours, we've become more efficient now) each woman takes home 30+ meals and places them in her freezer.
Many recipes can be easily frozen, then defrosted the day they are needed. Some thick casseroles, like lasagna, require a little more defrost time. You don't need to invite all your girlfriends over for cooking day — though a party does makes the work more fun.
Here are two tried-and-true freezer meals our family enjoys:
Ham/Cheese Quiche
– Joan Texel
9-inch deep-dish pie crust (unbaked)
1/2 cup Swiss cheese
1/2 cup Monterey jack cheese
1/2-cup mushrooms, sliced
3/4 cup cubed ham
3 eggs, beaten
1 cup half and half
2 Tb flour
1/4 tsp salt
1/8 tsp pepper (opt)
1/4 cup sliced green onion (opt)
Assembly: Combine all ingredients, reserving only pie crust and cheeses. Place Swiss and Monterey cheeses in separate self-sealing bags. Place all bags in 2 gallon bag. Label. Freeze.
Preparation: Thaw. Preheat oven to 350. Sprinkle Swiss cheese on bottom of crust. Pour egg mixture into pie shell over the Swiss cheese. Sprinkle Monterey jack cheese over the top of mixture. Bake at 350 for 40-45 minutes.
*This recipe came from a friend and works well as a freezer meal. A lot of our meals are along the meat-and-potatoes line, so I like this one because it's a lighter meal. Paired with a fruit salad, it makes a simple lunch or dinner.
Swiss Casserole
– The Occasional Cook
3 C cubed cooked turkey or chicken
2 C sliced celery
2 C croutons
1 C mayo
1 C swiss cheese
1/2 t salt
1/4 t pepper
1/3 C chopped walnuts
Assembly: Mix all ingredients except walnuts. Place in 1-gallon freezer bag. Place walnuts in small self-sealing bag. Place both bags in 2-gallon self sealing bag. Label. Freeze.
Preparation: Thaw. Place in 2 qt casserole dish. Sprinkle with walnuts. Bake uncovered at 350 for 30-35 minutes or until thoroughly heated.
*This recipe sounds a bit strange (at least to me), but Jeremy and I love it. The flavors combine to make a yummy dish. Great paired with a fresh green salad.