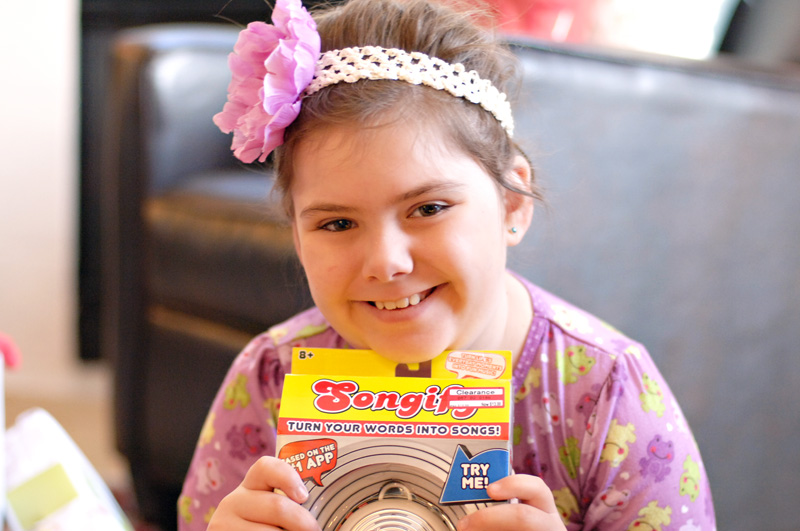 "Mo-om! What can I do for fun? I know what to do: ROCK!"
- Livia speaking into her auto-tuner on Christmas morning
Wishing you a M-m-m-m-erry Christmas!
Sidenote: I came quite close to skipping a post on this final day of the DPP. What can I say? This month has zoomed by with busyness of epic proportions. The final few days have been full to the brim with family celebrations and advent readings and now dear friends staying overnight. We are rich with blessings from the Lord today. We thank Him for Jesus Christ, the ultimate gift and the ultimate gift-giver. Merry Christmas to all and to all a goodnight.