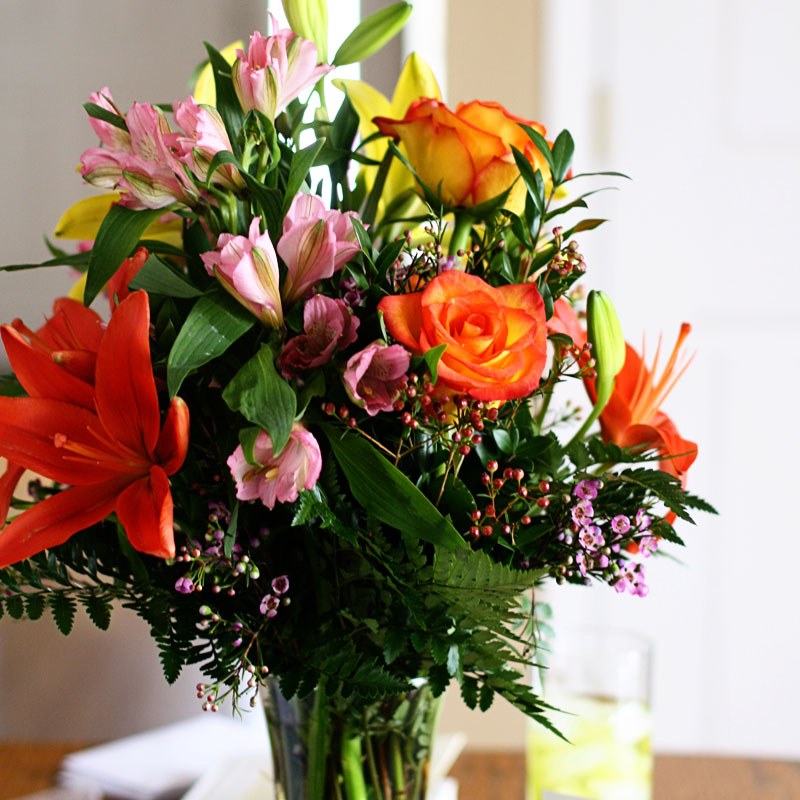 These beauties showed up on my dining room table yesterday to cheer me along in my recovery from surgery. Charity has encouraged me to just get this surgery done already for many months now—how sweet is she to send flowers after I've finally done it? Thanks so much, friend! I love how they brighten up my kitchen on these overcast winter days.
For those curious about such things, I had an arthroscopic debridement of my left elbow done. (Sounds fun, doesn't it? Mmmm.) I have no need personally to Google this surgery or watch youtube.com videos on it. What happens at Mayo stays at Mayo, in my opinion. Speaking of Mayo Clinic, we pursued medical professionals in Rochester, MN, because apparently no one in closer driving distance "does" elbows. And frankly, when you need your elbows to work for the forseeable future, you want the very best in elbow care. I've consistently received excellent care at Mayo (of course, it's MAYO) and so far my elbows and me, we are grateful.
Final word of gratitude goes to my husband who is a really good caregiver. He's a far better nurse than I'll ever be and he takes great care of me. Right now I'm still in that post-surgery phase where you need a nap after getting dressed for the day, but things are gradually improving. My left arm will take some time before feeling strong again—two to three months of time—but I expect to be up and running more normally long before then.