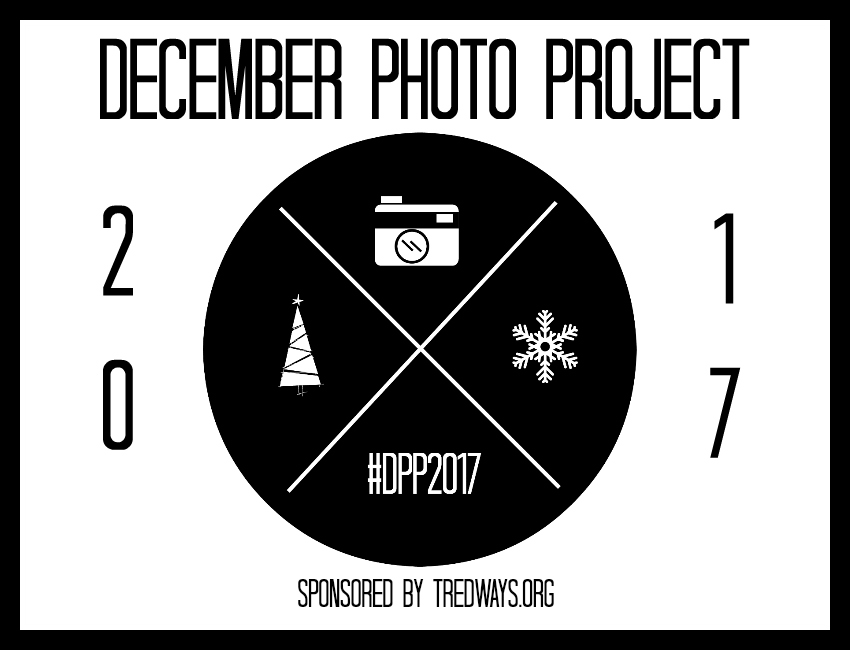 Oh my goodness, it's time for the DPP! The only reason—oooooonly reason—I keep going on with this gig is because you all do it with me. Your enthusiasm for it is, to me, like the clapping of hands to revive Tinker Bell on the staged productions of Peter Pan. The past two years I've been a seminary student and we all know how academia tries to suck all the fun out of the holiday season. But still, you all clap, and I drag my tired fairy-student self to an upright position and we keep going forward together.
As always I am grateful to those who help me get the December Photo Project off the ground. This year Catherine Biba produced a delightful and fun image for us to use—thank you so much, friend!–and it is my Favorite Web Developer who gets it all up and running. Thank you, my love.
Tomorrow we eat turkey and thank the Lord for his many blessings in our lives, but tonight, we sign up for the DPP. Let's do this!