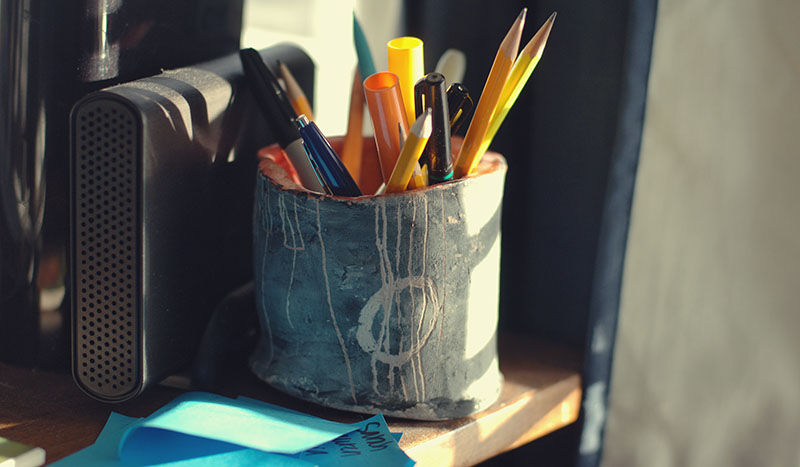 I peeled a post-it note off my bathroom mirror yesterday with more than a fair bit of sadness. Something I had been praying for, with great hope and expectation, did not happen. The friend's name, in heavy Sharpie, and the request we had laid before God day in, day out, was a solid "no." As I crumpled the little paper and threw it away I realized that "no" is an actual answer. And it threw me for a loop. All this time we had been praying for a "yes" and that's a good and right thing to pray.
In the morning, Lord, you hear my voice; in the morning I lay my requests before you and wait expectantly. Psalm 5:3
It's right to ask God for favor and to lay our hopes before Him. But the way I crumpled the post-it, the feeling I had in my heart was, Oh no, He didn't answer this prayer. The reality is far different, however, and it's one that I have to accept as an answer—though with different feeling. He answered, and right now the answer is "no."
It's hard to ask for our heart's desires, to want those "yes's" and to hear solid "no's." It doesn't mean the prayer will never be answered the way we want it to, but it also doesn't mean the post-it should be crumpled and chucked and the issue forgotten. I should have left it up on the mirror, and I should keep praying for my heart's desire for this particular person. God alters hearts as well as everything else, not one area of this world functions apart from His control.
In the Lord's hand the king's heart is a stream of water that he channels toward all who please him. Proverbs 21:1
The Lord does whatever pleases him, in the heavens and on the earth, in the seas and all their depths. Psalm 135:6
The post-its are an idea stolen from a friend who is a faithful pray-er, and I want to be faithful in that arena in 2018 as well. I want to remember the needs of my friends and to hold them up to our Sovereign God on their behalf. My faith in God means that I trust His word, and His word tells me that He hears our cries.
The righteous cry out, and the Lord hears them; he delivers them from all their troubles. The Lord is close to the brokenhearted and saves those who are crushed in spirit. Psalm 34:17-18
A new post-it will go up today, and that friend's name will be recorded once more so my short memory and easily-distracted eyes will not forget her plight. We look for favor from the LORD, for the "yes" that brings joy, and until then we trust that God sees her need and will comfort and guide her in the "no."