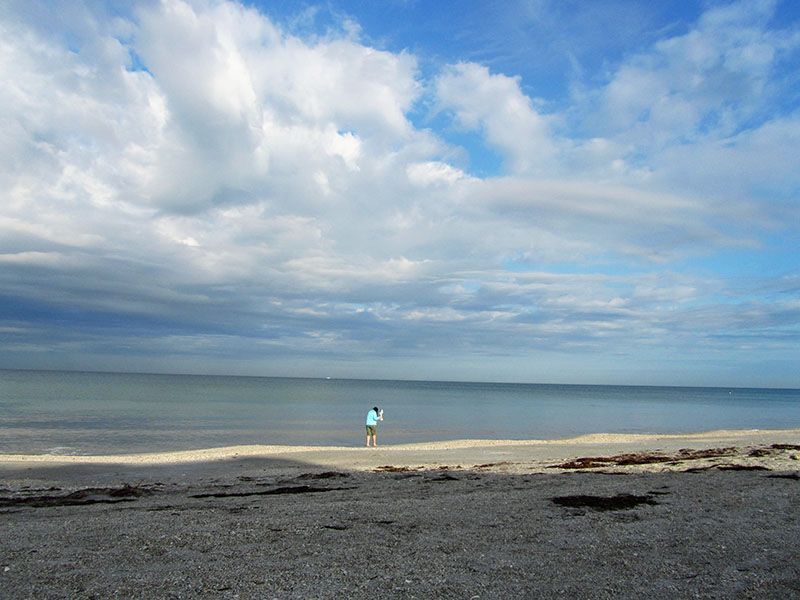 We flew to Florida last week for a family vacation to celebrate my recent milestone of a birthday. Yes yes, I am now 40. Forty and proud. A few events (finals! work conflicts!) prevented us from traveling on my actual birthday in December, but in the end I was very happy with the idea of traveling in February. February tends to be a hard month for me. I am exasperated by the cold temperatures of a midwestern winter and I long for spring. I know some people don't mind being holed up indoors for several months, but I have a summer-loving heart inside of me. My soul is revived by sunshine and green things. And beyond that, I am an ocean girl. I constantly long for salt water and waves. Even my hair looks better in the humidity next to water.
I began saving money for a 40th birthday trip several years ago. After weighing pros and cons of many warm-weather locations, we ended up venturing to Florida for a few days on the ocean and a few days of Orlando theme park fun. I plan to write a bit more about the specifics of our trip just in case someone reading is interested in how we made it all work. But for now I will report back that a week spent in shorts and capris, sandals and lightweight jackets, sunglasses and sunscreen… well, it was just what the doctor ordered. We are now back in the land of single-digit temps and cold feet, but the warmth of a Florida winter is still glowing in my heart. It was a good week. A very good week. I am one grateful 40 year old.
One last note… I love this image above. The sweeping sky above the incredible ocean. The way Livia, in the distance, is in the light. It speaks to me.