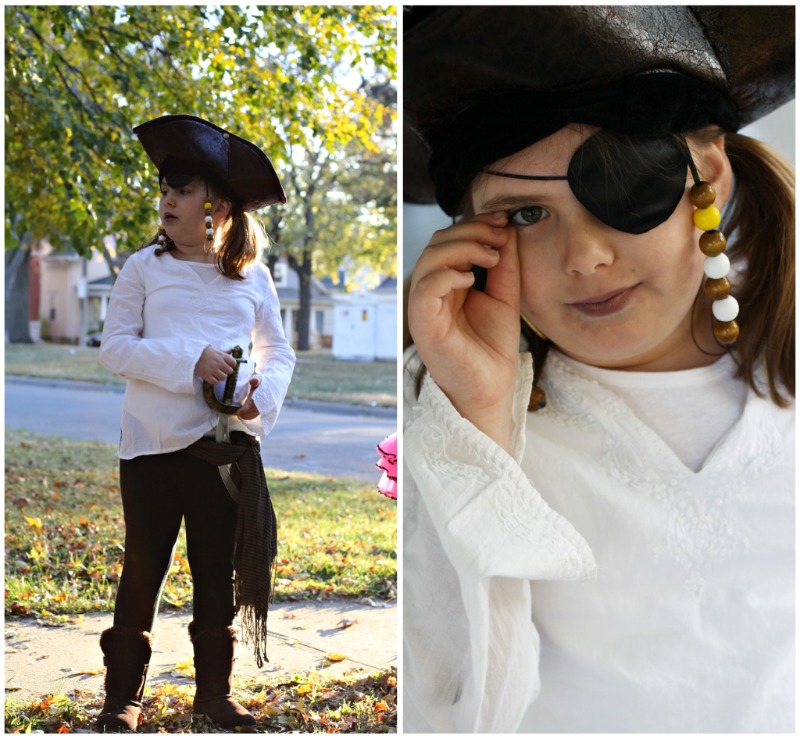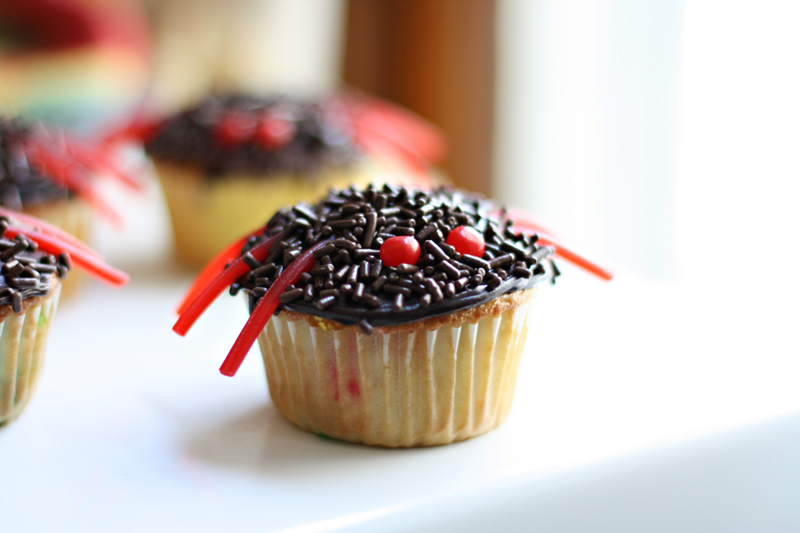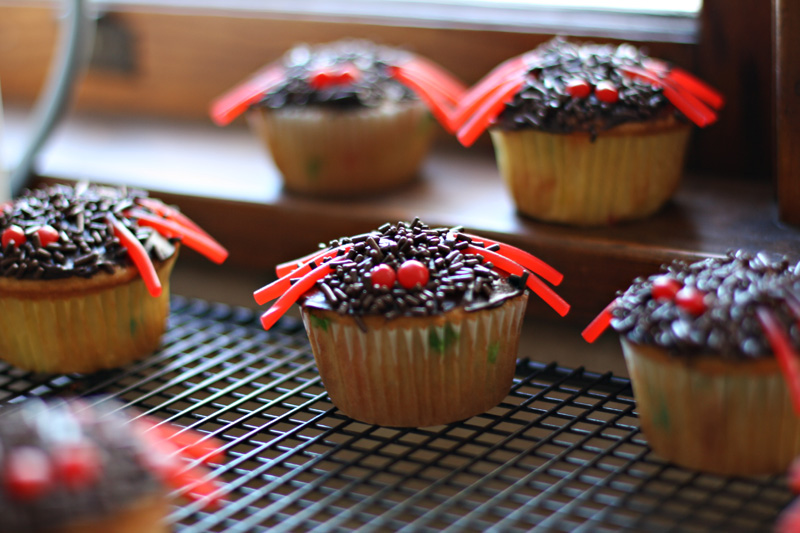 We had a really fun day yesterday. Livia has been brandishing her cutlass—"It's a cutlass, not a rapier," she explained to me—and donning the pirate earring and eye patch for a few weeks now. She has such a strong imagination that she got lost in her girl pirate role, explaining to someone, I can't recall who, that she really was Livia and not a pirate. Our friends the Littles hosted a party for some school friends and it was a great time. This is the first year I've pulled out my camera to document the celebration! Normally I'm running from place to place, in the dark, with my costumed child.
It was also a fun day because I got to make cupcakes for Livia's classroom. My inspiration photo shows a spider cupcake with nicely curved black legs. I learned quickly that perfectionists do not good classroom mothers make, and settled on red legs that poked out kinda straight. And then, because my child is a self-proclaimed entomologist, I told the first-graders that spiders have eight legs and the cupcakes have six. Spider mite cupcakes, perhaps?
I hope my friends had Happy Halloweens as well. Now, it's on to November. November!! Before you know it, Christmas will be here.