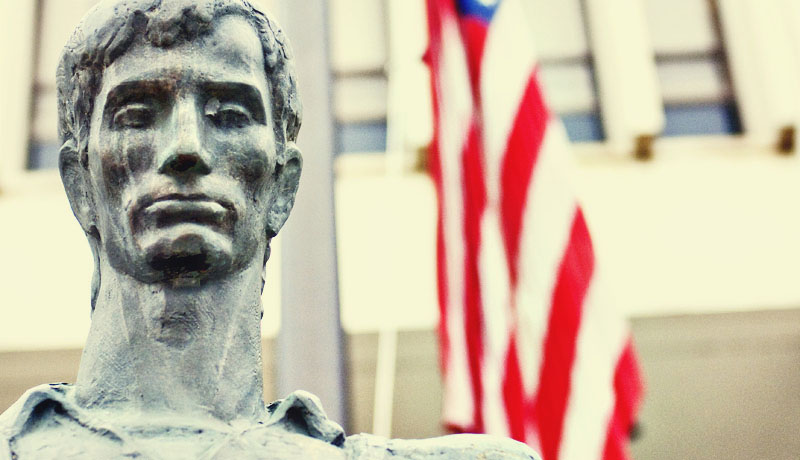 Yesterday I became a Jury Duty Reject. I was simultaneously relieved and disappointed my name hadn't been called for the 12 members of the jury and two alternates. Where did I go wrong? Clearly I had to relay the truth in court that day. Was it the question I answered about possibly having sympathy for a potential witness? Or the part where it was revealed I'm both a mom and a foster mom? Or was it the confirmation that I have a degree in education? Who knows? Jury selection is not my area of expertise. However, today I find myself itching to be back in a courtroom. What a fascinating process.
When we potential jurors filed into the courtroom yesterday the defendant was sitting at a table with his attorney. In that moment, you are faced with your own prejudices, your own shortcomings, your own preconceived notion of right and wrong, democracy, fairness and the like. All these thoughts, compounded by the newness of the experience—for me at least—was dizzying. And electrifying. In short, I felt like passing out when I realized the gravity of the situation. And I am not your typical damsel in distress. I thought I was prepared for this moment. In all fairness, the charges alone involved some graphic and disturbing details. Surely I was not the only juror unsettled by it all.
Another feeling arose as the day went on: pride. Like, I'm proud to be an American. I was proud to be a part of this incredible court system where the defendant truly did get to be innocent until proven guilty and where the jurors vowed to try the accused based on evidence only presented in court. And the whole 12 jurors thing? Brilliant. It's not just a judge or just one person or even three using level-headed common sense. It's 12 people. Also, these people? My fellow Nebraskans. Again, the sense of pride was strong. From all careers and income levels and job experiences, these 36 people (plus a few leftover for alternates if needed) vowed to tell the truth. In the courtroom I heard some people admit very hard truths while being questioned by the attorneys and judge. It was an amazing sense of having a level playing field—something I've never seen so blatantly practiced anywhere else in my normal everyday life.
As I took a lunch break yesterday I prayed hard for wisdom. I both hoped to be chosen for that jury and hoped to be passed by. But I knew if I was chosen, I'd potentially have to make some challenging decisions regarding a person's guilt. The pressure momentarily felt overwhelming until I recalled that God already knows the truth. As important as it is to have a panel of jurors determine someone's guilt or innocence, the final judgement will be far more important. A guilty party could walk free if the right evidence isn't presented, but a man cannot hide from his sins. A day is coming where all people will be judged and a righteous and perfect God will do the judging.
He will bring justice to the poor of the people; He will save the children of the needy. (Psalm 72:4)
I long for the day this world will be set right again.